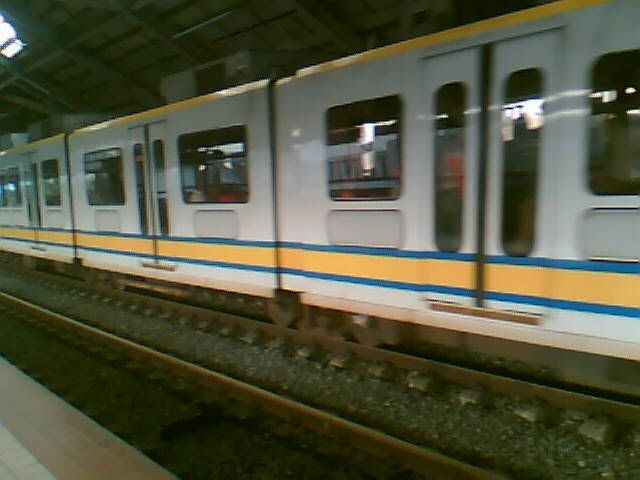 There are a variety of reasons why I don't support funding the LRT alignment study unlike my council colleagues: Nolan Crouse, Cathy Heron and Wes Brodhead. My reasons for opposing spending money on the LRT all come back to basic common sense premises that can be summarized into three arguments.
Flawed Procedure
The motion put on the table was to spend $500,000.00 on a Site Allocation Study to determine the most viable route for LRT across St. Albert. However, no feasibility study to determine whether an LRT was even a feasible project for a city of our size has ever been completed. Since it is an elementary business practice to first determine whether a capital project is feasible before you decide to expend public money on such a project, I was not prepared to vote in favor of this expenditure on that ground alone.
Premature
Edmonton has not constructed any LRT line to St. Albert and for this obvious reason spending money on engineering studies for a proposed route through St. Albert is at best very premature. The motion calls for roughly $500,000.00 to be spent on planning a proposed route from the theoretical LRT terminus south of the Superstore and proceeding north to the Wal-Mart along St. Albert Trail. Why would we not wait until the LRT line is already at our doorsteps before spending money to plan a route through St. Albert?
This question really bothers me, especially since there is currently no federal or provincial funding for this potential Edmonton – St. Albert connection. In fact, the provincial and federal governments have told the City of Edmonton that there isn't enough money available to complete the southeast LRT line that Edmonton is currently working on. Why would we expect to have the North LRT line built and ready to be extended through St. Albert any time soon when the Edmonton Southeast line has run out of funds?
There is no money promised or allocated from either the provincial or federal government for a St. Albert LRT line, nor is there any indication that the City of Edmonton is ready, willing or able to construct an LRT line to St. Albert's borders. Why spend $500K for an LRT study when the most likely conclusion is that the LRT will not be coming to St. Albert for a very long time…if ever?
Economies of Scale
St. Albert is a community of roughly 60,000 people and the proposed LRT route from the Superstore to the Wal-Mart is approximately 8 kilometers for a total cost of 1.2 billion dollars (based on the current cost/km that Edmonton is paying for their LRT expansion). In terms of cost per household or per person this translates into roughly $50,000 per house using an estimate of 24,000 dwellings in St. Albert. Yes, that's right, $50,000 per household or nearly $20,000 per person in St. Albert. This would become the most costly LRT per capita in North America to date and most likely for the entire globe. This would also be larger than a decade's worth of the current budget for the City of St. Albert! Clearly the cost and scope of this project is far too large for a small city like St. Albert. The cost of constructing an LRT through St. Albert is simply too expensive for the size of the City of St. Albert and based on current growth rates our city will still be too small for at least another 100+ years.
Conclusion
I would only reconsider the possibility of voting to proceed with anything to do with an LRT line through St. Albert if the following condition precedents were met:
(1) a feasibility study was completed and it was established that this huge capital project is feasible for a city the size of St. Albert;
(2) there was some guarantee that Edmonton was going to build an LRT to St. Albert along with a proposed timeline for completion; and
(3) the provincial and/or federal governments have committed to providing substantial funds to assist in covering the cost of building the St. Albert LRT line.
To date these condition precedents have not been met.